die beethovenstiftung für kunst und kultur der bundesstadt bonn veranstaltet seit 2015 mit
bonn hoeren – sonotopia
einen europäischen wettbewerb für installative klangkunst. dieser preis zur förderung junger klangkünstler ist einzigartig in europa.
das internationale residenz- und austauschprojekt SONOTOPIA – THE SONIC EXPLORERS macht ehemalige bonner preisträger im jahr 2019 zu forschungsreisenden und klangkunstbotschaftern und schickt sie auf eine künstlerische expedition in die welt.
sich die welt öffnen oder sich der welt öffnen – beides beginnt mit dem hören. unsere wahrnehmung 'der welt dort draußen' beginnt mit dem hören, lange bevor wir geboren werden. grundvoraussetzung jeglicher kommunikation und sozialen interaktion ist der akt des zuhörens. beides will gelernt sein.
6 junge klangkünstler werden zu projekt- und forschungsresidenzen nach teheran/iran, dakar/senegal und valparaiso/chile reisen, um dort gemeinsam mit zwei jungen künstlern des jeweiligen landes zu arbeiten. dabei werden sie von lokalen mentoren und partnerorganisationen betreut. im fokus des projektes steht die künstlerische untersuchung lokal unterschiedlicher urbaner phänomene aus klanglicher perspektive, deren interpretation und transformation mit verschiedensten künstlerischen mitteln.
zum beethovenjubiläum 2020 schließlich kommen alle 12 beteiligten klangkünstler für eine gemeinsame residenz in bonn zusammen, um ihre erfahrungen auszutauschen, ihre arbeit in einem neuen kontext zu hinterfragen und weiterzuentwickeln. für zwei wochen werden sie den stadtteil bonn nord mit interventionen, aktionen und diskursiven formaten bespielen und im anschluss den prozess und die ergebnisse des gesamtprojekts in einer einmonatigen ausstellung im künstlerforum bonn präsentieren.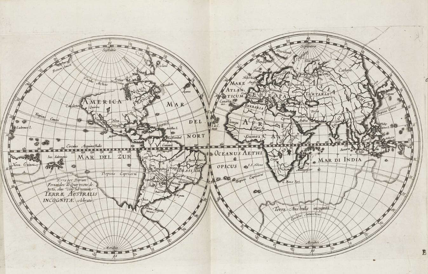 SONOTOPIA – THE SONIC EXPLORERS ist ein Projekt von bonn hoeren der Beethovenstiftung für Kunst und Kultur der Bundesstadt Bonn. In Zusammenarbeit mit den Goethe-Instituten in Senegal und Chile, der Botschaft der Bundesrepublik Deutschland Teheran, mit Kooshk Residency Teheran, Kër Thiossane Dakar und Tsonami Festival Valparaiso.
Gefördert von der Kunststiftung NRW und der BTHVN2020 Jubiläums Gesellschaft gGmbH Bonn.
Mit freundlicher Unterstützung des Künstlerforums Bonn und der Fabrik45 Bonn.