erster preisträger 2017: falco pols (nl)
falco pols, der erste preisträger des studentischen wettbewerbs für installative klangkunst bonn hoeren – sonotopia 2017 ist im märz 2017 für eine zweiwöchige residenz in bonn, um vor ort für eine neue klanginstallation im innen- oder außenraum zu recherchieren, die im september 2017 gemeinsam mit dem beethovenfest in bonn präsentiert wird.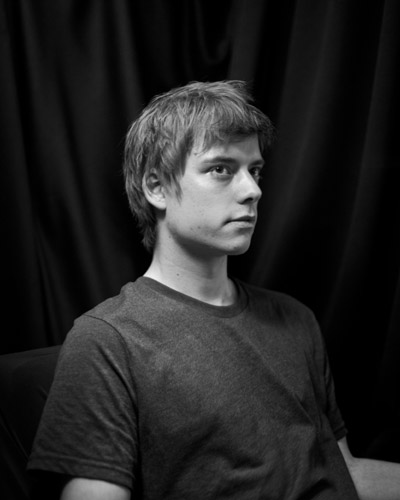 © Anna Kieblesz, 2017
falco pols studierte 2012-2016 an der artscience interfaculty, royal academy of arts the hague, u.a. bei edwin van der heide (stadtklangkünstler bonn 2015). mit seiner arbeit «saturation chapel» gewann er 2016 den bachelor academy award. Seine Noise-Experimente gründen auf der Faszination für alle uns umgebenden Geräusche und Klänge. In seinen Forschungen sucht er nach Wegen mit Material und Raum so umzugehen, dass sie die inneren Mechanismen von Phänomenen einfangen, die durch die Umwelt in Gang gesetzt werden. Ausgangspunkt sind Beobachtungen der physikalischen Umwelt, auf deren Basis dann die unterschiedlichsten Formen entstehen können. Immer ist dort Bewegung, immer ist dort Klang. Es geht darum, innere Prozesse anzuregen und deren Resonanzen zu erforschen. Pols Arbeiten sind gewöhnlich fragile Gefüge in flüchtiger Balance, bei denen man sich häufig fragt, ob sie standhalten.